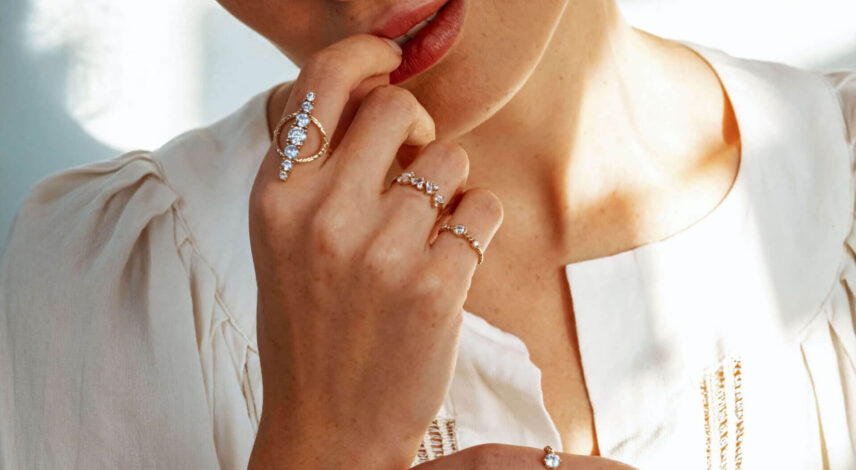 Pearla jewellery is a stunning and affordable alternative to solid gold.  How is it made? And why should you consider adding it to your jewellery collection? In this blog post, we will explore the world of gold vermeil jewellery and uncover its unique allure.
Pearla is a type of jewellery that consists of a thick layer of gold plated over sterling silver. To be considered vermeil, the gold layer must be at least 2.5 microns thick. This ensures durability and longevity, making gold vermeil jewellery a valuable investment.
There are several reasons why gold vermeil jewellery is worth considering. Firstly it offers the luxurious look of gold at a fraction of the price. Additionally, gold vermeil is hypoallergenic, making it suitable for those with sensitive skin.
Furthermore, Pearla jewellery is known for its durability. The thick layer of gold ensures that the jewellery can withstand everyday wear and tear, making it a long-lasting investment. With proper care, gold vermeil pieces can retain their beauty for years to come.